Offshore Software Development Services
Accelerate your digital transformation by offshoring your software development with our end-to-end services, that help you conceptualize, design, build and deploy innovative software solutions customized to your needs.
Offshore Software Development Made Easy
With over 20+ offshore solutions delivered globally; we pride ourselves with our time-tested process and engagement models to digitize your business.
When you offshore software development, you don't just hire specialists who can build for your specifications, but you also have access to experts you can pull along the way as your needs change. This offshore development model is ideal when you are looking to develop a software from the bottom-up or rejig your existing product to new requirements to keep you ahead of your competition. Once we embark on this journey together, our agile, full-cycle approach will help you better understand your challenges, develop a solution, and iterate the design to ensure the delivered solution is a sustainable product for your organization.
In Your Time Zone
Our teams are widespread in multiple time-zones to ensure availability based on your convenience, and efficiency to deliver on time.
Hassle-Free Communications
Our industry-leading "filtered" talent selection criteria demands not only proficiency in coding, but also expert fluency in English so you can communicate with ease.
Real-Time Tracking
With fully automated project management and tracking tools, we empower you to monitor and assess the progress of your deliverables in real-time.
On-time deliveries
We value both your and our time, and hence ensuring speedy deliveries is very dear to us. The advantage of having resources in different offshore centers means there's someone working for you round the clock allowing for extended development time and on-time deliveries.
Scale as you Grow
We don't just build products to meet your current needs but also future proof them keeping the scalability of your organization in mind. While you can upsize and downsize mid-project, our teams will share a complete forecast, replete with risk assessment and detailed specifications, in case you were to scale.
Value Driven
Our goal is to drive maximum value for you. And hence, our offshoring development model, with elite talent from our offshore centers, such as India, delivers cost-efficiency for the best quality digital products.
Everyone loves flexibility, especially when engaging a third-party. Our engagement models have been developed keeping in mind customers like yourself. Our rich and diverse experience coupled with valuable feedback from our clients have given rise to the below Offshore Development models – simple, efficient, and applicable to every business need. Our Talent Alignment teams will deep dive with your teams to determine a model and duration that is ideal for your needs.
Monthly
Hire teams on a per-month basis
Monthly billing cycles
30-day flexible cancellation
Hourly​
Pay for effort by the hour
You can pre-determine hours or add/revoke hours, per your needs
Flexible cancellation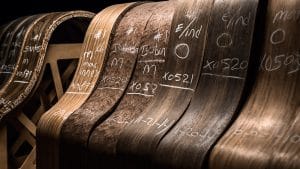 Steinway & Sons UK, wanted to begin a move away from a lead generation platform and start to develop eCommerce capabilities to explore luxury retail online. WeAssemble built a product team for Steinway & Sons that integrated with multiple stakeholders within the client's organisation including retail, finance and sales teams to understand and develop a product that was sensitive to the unique needs of a luxury retailer.
Queenswood Engagement manages the stakeholder engagement of some of the UK's largest infrastructure projects including HS2. With the onset of the recent pandemic, Queenswood needed to develop a virtual engagement strategy to support its clients.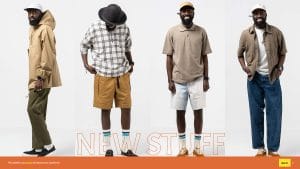 The Mindful Workplace Community was set up to become the professional community for individuals and organizations who champion, commission, and deliver workplace mindfulness training. Users can sign-up to a paid account and become a member to establish connections, collaborate and share insights, access curated resources and use discounted entry to top events.
We had large ambitions to build an offshore development team that gave us the technical proficiency we needed to scale our product but also understood the unique culture of a 169 year old brand like Steinway & Sons. WeAssemble were frankly the only reason we succeeded with our ambitions. Leading us sensitively but with confidence they built our offshore team from the ground up, a team that we really connected with not least because they were just really good but also because we enjoy working with them. We knew the value of building an offshore team but it seemed dauntingly difficult, WeAssemble simply knew what they were doing and made the whole experience super smooth. Through WeAssemble we have unlocked a world of potential growth for Steinway & Sons and we look forward to continuing to build our team together.
Frequently Asked Questions