Hire
Offshore Software Development

Services
Regardless of how small or complex your needs are, an agile and committed team is what powers it! Remote has never been so close. The best companies do not limit their teams with geography…
With our offshore software development company in India, we help you unlock the finest I.T. talent handpicked for your project size, complexity level and scope. Whether it is to augment your existing teams or build a dedicated development center, We will build you an elite team of software engineers, app developers, security consultants, project managers and more!
Customize your teams from 1 – 100+ elite software developers

Drive cost-efficiency with reduced risk and specialized teams

WeAssemble is European and Indian owned. We practise what we preach.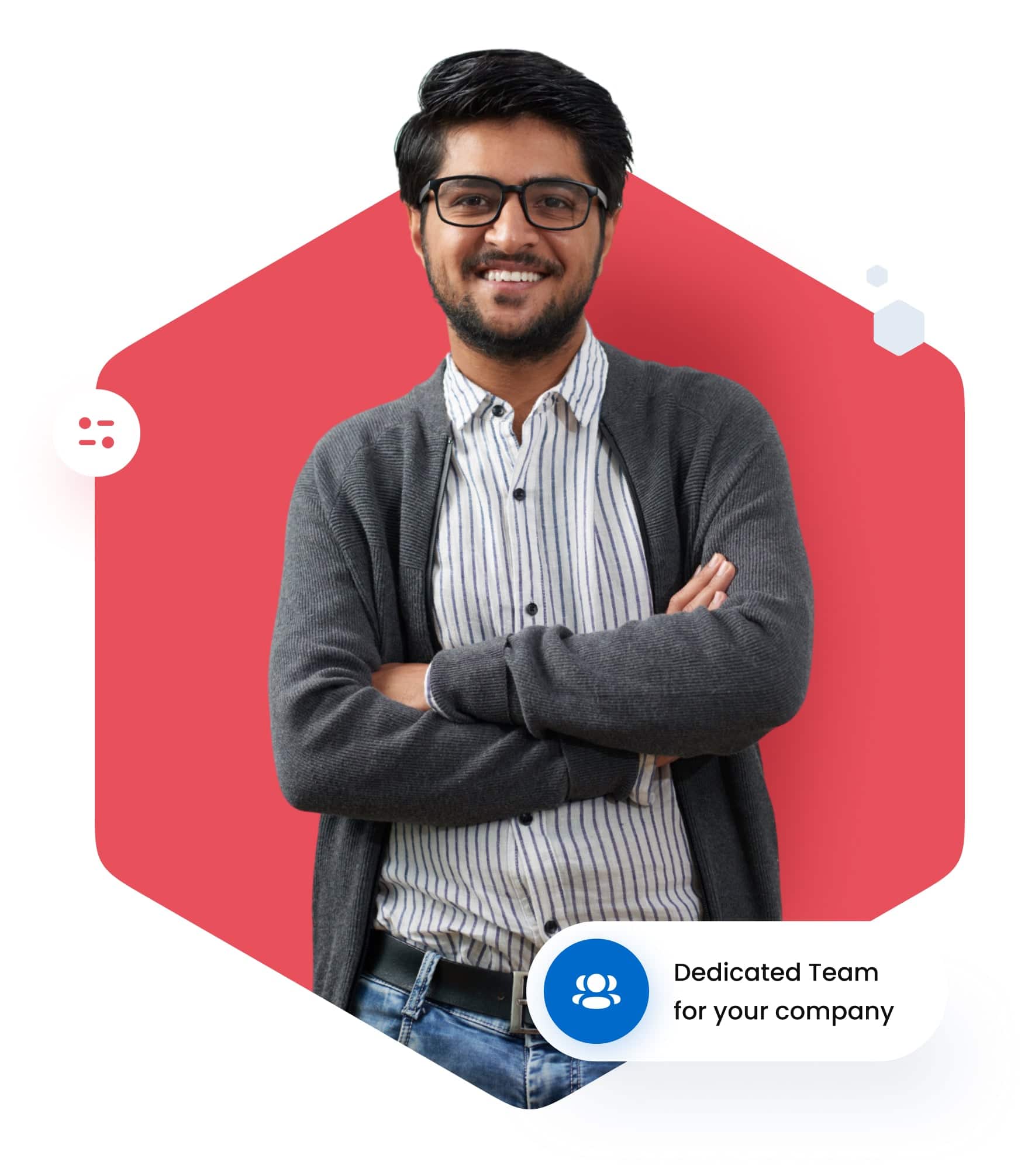 You Ask, WeASSEMBLE – The Custom Software Development Team of Your Dreams!
Driven by the Top 3% of Offshore software developers, our teams are adept at understanding, building, and delivering digital solutions for all your desktop web, and mobile development needs. As a custom software development and I.T. staff augmentation company, we offer solutions tailored to your company's objectives in a sensitive, efficient and flexible way.
From start-up led apps to Enterprise builds, complex web-based systems to tailoring pre-developed platforms, we are an offshore software company that provides customized end-to-end development and deployment solutions for all your specifications.
Outsourcing Software Development
As an established software outsourcing company, tap into our proven software engineering expertise to outsource your development requirements. From specifications intake, team scaling, to tracking progress, our developers and project managers (present in your time zone) will ensure a quality, timely and full-cycle delivery.
Offshore Development Center
If you are looking to ramp up your IT capabilities with minimal costs and risks, we assemble your offshore development center. The offshore development center branded as your company, specialized set-up comprising, but not limited to, developers, designers, testers, product owners, and implementation managers to complement your existing teams and their expertise enabling a quick turnaround for quality, scaled delivery.
Dedicated Development Team
Do you think you have development requirements that demand the commitment and contribution of a fully dedicated team? Then this autonomous team is for you! We have all the experts you need to bring your development specifications to fruition, as and when you need them – We use Agile and Waterfall Methodologies to shape an implementation that suits you best!
Development Team Extension
Trust us to know that in software development you need all-hands-on-deck and more, and of course there are delivery schedules that were due yesterday! With industry's top 3% talent in our fold, our developers are the quality pair of hands you need to augment your teams, at a very efficient cost, and with an option to scale as you go.
WeAssemble is an offshore software development company with teams across the UK, Sweden, and India. With over a decade long experience working with remotely managed teams to deliver digital transformations across the globe, we are the leaders in providing flexible, on-demand and cost-effective outsourcing and off-shoring solutions.
Integrity in Everything We Do!
Right from the talent that we hire to the final project delivery, we uphold ourselves to the highest standards of ethics and integrity. Every member of our team is committed to delivering their day-to-day tasks with utmost honesty and transparency. And you can trust us to put more than our 100% in the simplest of jobs, even when we are remote.
Putting our Clients First
For us, everything we do starts with a client. Whether it is to scale up or scale your teams and projects down, or if it means proposing one model over another, we are here for the long haul. And, if we've learnt anything in our decade long journey, it is to listen to our customers, nurture them and grow with them! Delivering your business priority is our daily mantra and we strive for it every single day.
Delivering Excellence
We Commit. We Deliver. We Excel.
Whether we are delivering an industry-first digital solution or a flawless iteration of an existing product, we believe that true success lies in the details. Our teams take pride in going the extra mile to give your product the competitive advantage and
Offshoring works, it's really that simple! Our success from 11+ years across multiple industries with varying scale and complexities is a testament to that! Our origins both in product and agency have led us to build specific expertise across Europe and India that are hard to scale locally, giving us the firsthand experience to make every Offshore Development project for you a thumping success!
Technology Expertise of Our Software Developers
Utilize highly experienced specialists in desktop, web, and mobile development.
What They Says About
Our Services
Part of our ambition was to remake our entire digital strategy of which our platform and it's integrations played a key role. We still think of ourselves a little bit like a start-up and scaling smart is vital. WeAssemble really made that possible, building an elite team with capabilities, in high-demand technologies that we really couldn't have done onshore.
At Queenswood Engagement we work with some of the major infrastructure projects in the UK, with stakeholders from the UK government down to local action groups that we need to engage. We are keen to be part of the push towards digital native solutions. WeAssemble have helped us build new teams and develop new products with simplicity and effectiveness.
We had large ambitions to build an offshore development team that gave us the technical proficiency and understood the unique culture of a 169 year old brand like Steinway & Sons. WeAssemble were frankly the only reason we succeeded with our ambitions. They built our offshore team from the ground up, a team that we really connected with not least because they were just really good but also because we enjoy working with them.
Recent Articles about
Offshore Development
At vero eos et accusamus et iustoodio digni goikussimos ducimus qui blanp ditiis praesum voluum.
What is a PHP Developer? A PHP developer is a programmer who works with the PHP programming language to create programs that