What is outsourcing web development?
As a web developer, you would want to outsource some of your work because it saves time and money.
Outsourcing can be done in different ways. One way is by hiring freelancers on websites like Upwork or Freelancer. Another way is to partner up with web development outsourcing company. The latter route is the bigger of the two, but choosing one can be overwhelming if you're new to this! This article will explain how to find a good web design company that is professional and worth every penny.
Firstly, you want to determine what type of work you want to outsource. If you're not clear on this part, it would be tough for companies to give estimates because they won't know the project's scope. So before calling any company or doing further research, be sure that you know how many pages/sections your website will have and what features it should include (such as a shopping cart).
Once you've decided where your web development work is coming from, the next step is to choose a company. When choosing an outsourcing company, it's best to establish a relationship between your business and theirs, so ask around for recommendations. Referrals are usually the best way to obtain good service providers because they come with glowing reviews. Also, check out feedback and reviews from their clients on sites like Glassdoor and Yelp.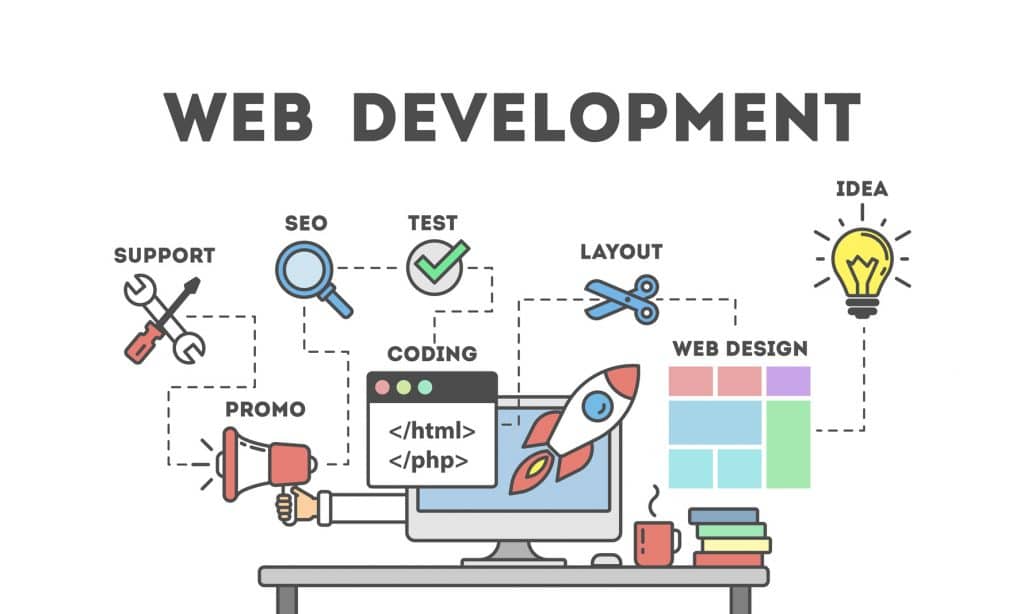 If you've talked to friends and colleagues about your web development needs and they can't help you pick a company, there's no need to be discouraged! There are tons of companies that can outsource web development services. Searching for them may take longer because the competition is more challenging, but it will be worth all the effort once you find a good one. To save time, here's how to narrow down your list:
– Check the website first to see if it has an FAQ section or a contact form. If they don't have these things, then it shows that they're not ready for business yet, so don't bother calling them up.
– Check out samples of their work. If they have nothing to show on their website, it's fine to explain why (maybe because all their clients' work is confidential). But if they do have a portfolio and it sucks or has no web development project, then you know for sure that the quality will be just as bad.
– What sets outsourcing companies apart? Their services! So check out what's included in their packages and see what fits your needs and budget best. Be wary of companies that offer hyperbolic promises like "we can design an entire site from scratch at 50% less than our competitors". This type of masculinity makes them look desperate, so they might not be very trustworthy.
However, don't get suckered into choosing the cheapest company. Just because they're inexpensive doesn't guarantee quality. The only way to know if a business can deliver superior web development services is by checking its portfolio and testimonials.
The last step is talking to them over the phone. You don't need to schedule an appointment or meet face-to-face just yet; all you have to do is check if they're professional enough for your liking (are they following up with their clients as business owners should?). Their website should show how competent they are at what they do, so trust that information when deciding whether or not you want to talk on the phone.
After finding two or three companies that look promising, it's time for some call time. Here are few tips for making your calls:
– Do some research on outsourcing companies before calling them up, find out more about their costs and services offered like mentioned above. It's recommended that you keep this list with you during the call so you can cross off each company as it gets eliminated from the running.
– Before the call, think about what questions to ask based on what type of web development services you need. Use these queries to manage your conversation with outsourcing companies to know precisely how they can help improve your site. Please write down their answers to record what was said.
– The last resort when narrowing down your choices is to ask for a quote. If they know exactly how much it will cost them to do the job, it must mean that they're well equipped and experienced enough to handle web project, right?
Remember, don't be afraid that the outsourcing company will ask you questions in return about your business and its website's requirements. Questions are perfectly normal! It proves that they care about giving you the best service available, so embrace their curiosity.
How to find a good developer?
Finding a good developer is the same thing as finding an outsourcing company that you can trust. Since they're both providing web development services, it should be easy to spot which one will meet your needs and budget best!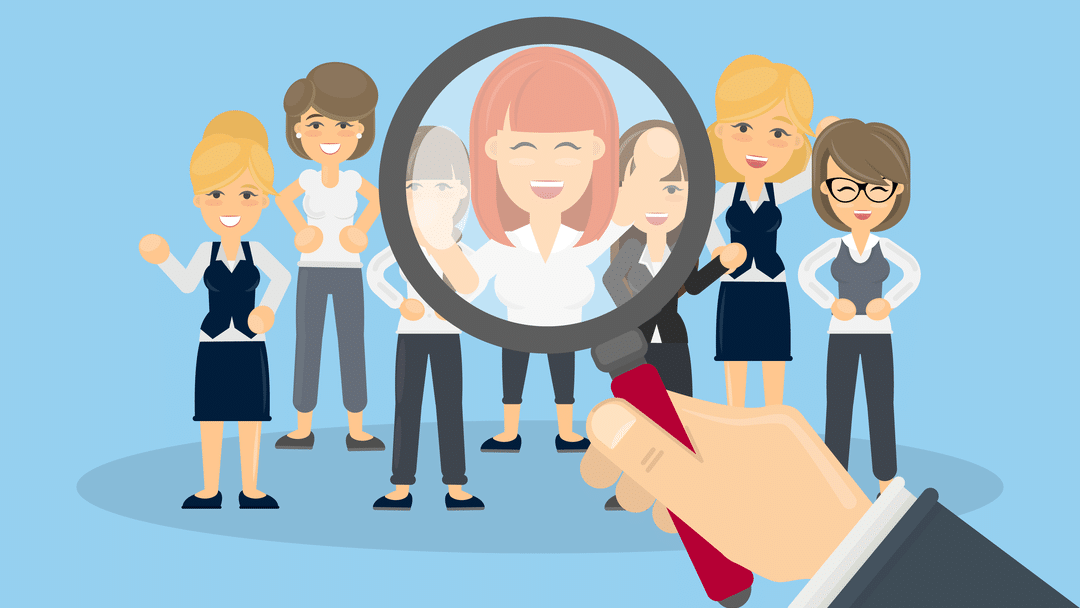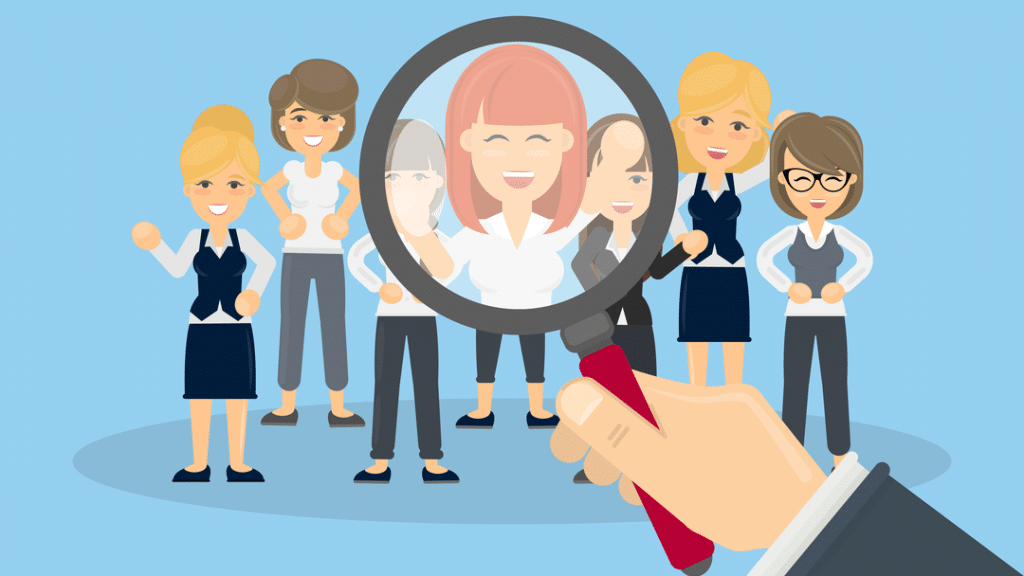 The best way to find great web developers? That's simple too… Just keep searching until you find them! Locate reputable companies by checking out their portfolio first, then narrow down your search by cost or other outlined criteria. Continue the process unless you find two or three choices before you, then pick out the most promising one (based on what was discussed over the phone).
Remember, don't rush into choosing any company just because they offer cheap web development services. The goal here is to find someone who can take care of all your online marketing requirements without burning your budget.
The best companies will offer web design and development services, SEO (search engine optimization), digital marketing strategies, graphic design, programming, etc. Please don't be shy to ask them about everything you need for your website. This way, it'll be easy to see who's offering the most comprehensive package that you can afford right now!
How much does outsourcing web development cost? Of course, that depends on your requirements. But if you really must know how much it costs to outsource – follow this rule of thumb: the more work they will do for you, the higher their fees will be. It's as simple as that!
Trust is the most significant factor while dealing with an online partner to do business with. So if you find an outsourcing company that has lots of good reviews or recommendations, that should be enough information for you to know that they're dependable.
As long as your business partner is professional and experienced in their craft, don't worry about how much it will cost them to handle web development projects for you. Even if it costs more than the other companies offer, complete trust between both parties must always come first!
It's true, though… Outsourcing web design services can save you so much time and money, especially if there's a big team working on your website all at once! Plus, you'll get access to quality materials that would usually require hiring several subcontractors (which means each person working on your site would require a separate contract, and it could get costly).
How to find an outsourced web design company? Just like finding great developers, you should also search for top-notch companies by first checking their portfolios and reading online reviews and recommendations. Look for those that specialize in your type of business or industry so they'll have more knowledge about how your website should turn out.
Outsourcing web design services can be pricey, but you know what? It's worth spending on because you're guaranteed to receive high-quality materials that will improve your online presence. Plus, many outsourcing companies allow non-profit organizations and small businesses the chance to work with them at special rates. Of course, the catch is – you can't usually use these rates for multiple projects, or you have to pay the difference. Still, it's definitely worth asking if they have special rates available!
How can I tell if an outsourced web development company is good? Well, be aware of what your company will get in return for choosing them as a partner… For instance, are they knowledgeable about designing websites that are compatible with all devices? Do they have experience dealing with clients from all over the world? How much does it cost them to provide web development services? What kind of materials do they use for web design and development purposes (are their resources up-to-date)? How many years have they been giving online marketing solutions to their clients? Finally, and most importantly – how satisfied were their previous clients with the services provided?
Aside from checking out their portfolio, if you can find people who've worked with them before and had a good experience with the company, that's another big plus for your business partnership. You can also check on some review sites to see what others say about their web design and development services. It is an easy way to tell whether or not they're reliable enough to partner up with (or at least ask for more information about their products).
When should you outsource your web development? 
If you're thinking about outsourcing web design and development, here are some helpful tips that can help you determine when to hire a partner for all your online needs:
– You have a tight budget but still want a well-designed site. This is the right time to outsource since most companies offer affordable web designing services. Their rates might be higher than what you would usually pay if you had done everything in-house, but their quality is generally worth it! Plus, there's no need for hiring several subcontractors, which means less hassle on your end.
– You need a website ASAP! Outsourcing web design and development services can save you from wasting time figuring out how to get things done yourself, especially when deadlines are too tight! Instead, go with a company that practices in providing these services, and they'll make sure you get the website you need as soon as possible.
– You'd rather spend your time focusing on other things. It is the most significant reason why businesses outsource web design and development… They don't have to deal with all those technical stuff because their company can take care of it for them! Also, it's best to work with experts who already know what they're doing so you don't have to waste time figuring out things yourself (which will also ensure your online presence won't suffer).
– You want quality materials without spending too much. Outsource web design and development if you want high-quality results, but at the same time, you're not willing to shell out the cash that comes with it. You can usually work with companies that charge lower than average rates if you're currently dealing with small businesses and non-profit organizations.
If you're wondering when you should outsource web design and development services, go through these tips. They say outsourcing is expensive, but most companies make sure even individuals like you get the chance to save money (while still getting what they need for their online presence). It's all up to your company on how badly they want it! Please make sure they are experienced enough to handle your project, or else; problems can arise.
What are the key benefits of outsourcing your web development? 
Benefits of outsourcing web development
– You can choose from a lot of developers in India. Most IT graduates specializing in programming and software engineering pass through this country, so you won't have problems finding someone to partner up with.
– Outsourcing gives you more time to focus on other essential things. This means that once everything is in place, you'll be able to do everything else that needs to be done in a day! Your employees will also be able to work without worrying about technicalities that could disrupt their workflow because your team doesn't know how to maintain every system they work with.
– Outsourcing allows you to save money even if you're working with small businesses or start-ups (and non-profit organizations). India has many IT professionals, so your company can choose from a wide range of options. This will give you a chance to cut costs and increase profits!
– It saves you from dealing with technicalities yourself. You might think that outsourcing web design and development is just for those who have big companies but actually, it's also for those who are just starting as well! Being an entrepreneur implies that you don't have the time to waste on doing things that aren't related to what your business or organization needs right now. If you're busy enough as it is, maybe outsourcing can help save your time and energy.
– Outsourcing lets you handle urgent problems on time. This is especially true if you're a business owner and your website suddenly breaks down one day! You can contact a company that provides web development and design services right away so they'll fix the problem as soon as possible. Then, at least you have someone to turn to when things get out of hand… Even big companies don't have all the right resources at their disposal, so this is why outsourcing offers much-needed help when problems arise.
– You can work with experts who know what they're doing. Outsourcing means partnering up with an expert team that has years of experience under its belt. It will be easier for them to handle everything for you because they've been in the business for so long. They know what to observe and how to tackle different issues during your project's duration.
– Outsourcing can give you peace of mind (and confidence), knowing that everything is safe in the hands of people who are much more knowledgeable about it than you are. It feels great knowing that there's someone else you can trust with something important, right? You feel a lot safer when you're working with a team that knows their stuff!
– You'll get high-quality results regardless of your budget. Outsourcing web development services don't charge an arm and a leg, irrespective of your business type or organization. If they value quality over quantity, then this is going to be the best option for you! If you're still not convinced, then know that outsourcing is a lot cheaper than hiring someone full-time.
– You'll get to work with experts who are more knowledgeable about this field. India has some of the best programmers around, so take advantage of this fact and hire them to help create your website! This way, you won't have problems knowing what type of programming language they're using (and what it does) because most IT graduates use PHP and MySQL in their coding examples. If they choose Python, then that must mean they're very familiar with web development already.
– It's easy to scale up when needed. Outsourcing means working with professional teams who can handle everything for you. For example, you can tell them your budget and the deadline for this project (or you can provide more detailed requirements if they prefer it). Rest assured; they'll make an extra effort to finish everything on time, so you don't have to worry about anything!
– Outsourcing helps prevent burnout. This is especially helpful if you're working alone because it's easy for someone who does web development at home to get burnt out or exhausted when he hits 40. If that happens, quality will suffer, so why not hire someone else to do all of this? They'll take care of every detail, so don't worry too much about deadlines!
– It helps ensure that your business runs smoothly. Instead of trying your best each day to keep up with your clients, why not outsource? This way, you won't feel bad about leaving the web development team alone for a little while. 
– All of this is possible without any added costs or fees! Outsourcing saves you money in the long run, so this is an excellent option if you're trying to save some cash for whatever reason. Whether you want to expand your business or improve your website's performance, outsourcing will help.
– At least someone else knows how much time and effort went into creating this specific aspect of your website. If anything moves incorrect, then you can remind them about the ongoing projects and whatnot. Please make sure to keep a close look at everything, so you know when something looks out of place!
– It's easier to establish long-term relationships with outsourcing partners. You'll get to meet new people who are willing to help you whenever you need them. This is important if your website has been recently hacked because there will be someone who can take care of it for you! Outsourcing might turn out to be more expensive than hiring someone locally, but at least you get better results in return.
– You don't have to spend too much time explaining things over and over again (especially ideas). If anything, this means less headache for everyone involved, so why not try it out? You can even show them your previous work or portfolio to prove that you can handle web projects.
– Outsourcing is better when it comes to technicalities! Sometimes, clients themselves aren't too familiar with web development, so they might end up hiring the wrong people for the job. This means that there's a chance someone else will know more about this than you do (and how it should be done). Just make sure to ask for references and whatnot before signing any contracts!
Why do companies outsource their website design and development needs? 
– By outsourcing their web development and design, they can hire people who have the expertise needed to get the job done. This helps them ensure that everything will be finished on time, so they don't have to bother themselves with extra stress. In addition, some companies that outsource their web development need to focus more on their other business operations.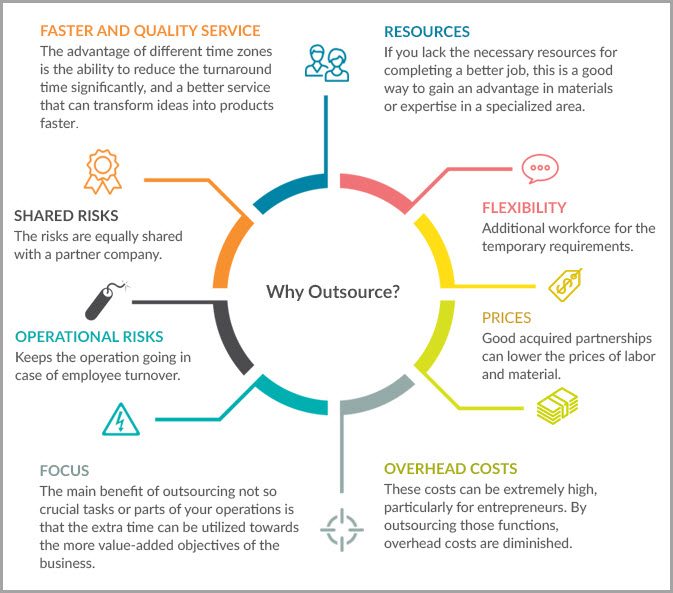 – It helps prevent burnout since you're not doing all of this by yourself anymore. Outsourcing also allows companies to focus on what's important rather than spending all of their time worrying about one thing or another. It does cost money, but it saves them a lot in return! Every company should consider outsourcing at least a few aspects of their website because it makes things easier for everyone involved.
– Outsourced web development is done by someone who already knows how to do it properly. There's no need for you to sit down and explain anything since the person will know what needs to be done from the origin. This is a relief if your business continues to grow, so there's a chance they'll learn more about your industry than you do!
– It allows people with technical expertise to focus on their area of knowledge – nothing more, nothing less. That being said, outsourcing also means that someone else might take care of problems that could have been easily fixed before. So you have to stay close or keep in touch with them, so you know when something is out of place!
– Even if it takes time and money, outsourcing is still better than hiring someone locally. People outside your country will have enough knowledge about web design and development, so they'll know exactly what needs to be done. It might cost more money, but it provides excellent results!
– Outsourcing allows companies to focus on marketing or other activities that are important for their business. By taking care of web development responsibilities, you enable your company to grow without worrying about anything else! This way everyone's happy and content with their jobs so there won't be any issues in the future.
– Outsourced web design is done by someone who has both creativity and technical skills (in most cases). This means that all aspects of the website will look stunning overall since everything falls under one person's supervision. In addition, it's a great way to save money in the long run!
– Outsourcing your web development and design allows you to get better quality services overall. This looks like a costly option, but it pays off since people will know exactly how to do their job next time! You can even request them how people did something before that worked well so you could integrate that into your workflow (if applicable).
– Outsourcing allows companies to expand without causing burnout for anyone involved. That being said, there is always plenty of room for mistakes if you don't take care of everything properly (communication, etc.). Sometimes outsourcing means prices go up but what matters the most is results; every business should consider outsourcing some of their website design and development needs.
– Outsourcing provides better results than hiring someone locally since you deal with people who know what they're doing. They will understand the terminology used in your industry, so there won't be any misunderstandings or mistakes whatsoever! You might spend more money, but it's worth every penny overall, so you need to consider this option if possible.
Final Thoughts
With the power of outsourcing, you can focus on what's essential to your business while leaving all the technical work in someone else's hands. You require some research and understanding when choosing an agency to partner with for web development services. If it sounds like something you would be interested in, let us know! We are ready and willing to help outsource any project if we have enough time before the deadline. So reach out today if our team could be helpful for your project needs.