What is a PHP Developer?
A PHP developer is a programmer who works with the PHP programming language to create programs that add dynamic content to a website.
There are three leading roles in coding in modern web applications: front-end developers, back-end developers, and full-stack developers.
What does a PHP Developer do?
PHP Developers are often thought of as custom programmers who can build any client-side or server-side application.
They're the ones that will develop for you, whatever your project is. PHP developers can handle it all, whether it's an eCommerce site that requires integration with shopping cart systems, an online community, or something more complex like a content management system (CMS).
PHP developers are like most other programmers in that they specialize in one area of development. So, for example, you might hire an expert in developing e-commerce sites with PayPal, or, if you need an online community site built, you might seek out expertise in trolling prevention.
Whether it's for your company (and your company alone) or for client work that needs to be done with the utmost discretion, there are many options when it comes to finding PHP developer talent.
Of course, entrusting someone with this sort of power can be tricky – ask any employer who has hired a full-stack developer! – but if executed correctly, you can gain a significant edge over your competitors.
If you're still wondering what a PHP developer does – we can help you find the talent you seek so that you can outshine your competition and optimize your web presence as much as possible before the next big thing comes along.
Why do I need PHP Developers?
Suppose you're still wondering why I need PHP developers. In that case, the answer is that if your company's website doesn't have a dynamic element to it, then you're missing out on a significant number of visitors.
Visit any site with a blog, and you'll see this for yourself: articles mentioning "Read more" or link to another page or even an external website include this phrase as anchor text in their links because it's the most appropriate way to indicate what will happen when someone clicks through.
Most sites don't bother trying to make navigation any better than using those words as the primary form of navigation – after all, who wants to go through tabs and subtabs to find something? It can be confusing and time-consuming. That's why most people flock to whatever website offers the best possible information in the shortest amount of time.
And you know what? Most people can't afford a full-time web developer on their payroll. It costs way too much and isn't even worth the investment! That's why so many companies outsource PHP development to companies with employees who are experts in their fields and can get this type of work done efficiently and inexpensively.
It's also essential for businesses to consider that they'll be getting an experienced professional who has worked on hundreds of projects like yours, someone who knows exactly how to build your ideas into reality without all the hassle of growing pains experienced when working with less experienced developers.
How do I find PHP Web Developers?
If you still aren't sure how to find PHP web developers, it's time to call the experts. We can assist you in finding someone who will work with your specifications and do the job right the first time around. At WeAssemble, we have helped companies large and small find a PHP developer who are best suited for their needs – no matter what they may be!
We're a offshore agency that works exclusively with top talent worldwide to connect our clients. So it doesn't matter if you need a PHP developer for one project or 100; we can assist you in finding exactly who you're looking for.
Our staffing agency is the best in the industry, with a proven track record of placing all types of programmers (PHP included) with our clients worldwide.
When it comes to finding PHP developers, our team will conduct an extensive evaluation process that considers all of your requirements and then diligently searches through every database we have access to unless we find the right resource for you.
Benefits of hiring a PHP developer 
If you're still wondering about the benefits of hiring a PHP web developer, we can help once again.
The goal of our staffing agency is to ensure that every client who comes to us for help ends up with precisely what they need and nothing less, so we won't stop until we find someone who meets your standards and qualifications.
We pride ourselves on delivery excellence and take great pride in knowing that we've made a positive impact in both the lives of our clients and employees alike.
When it comes right down to it, hiring PHP web developers can be one of the most intelligent business decisions you ever make – don't leave anything off the table when considering why you need them! Leave no stone unturned or question unasked because if you don't, then you'll never know for sure if your company is getting the best possible product to fit its needs.
Our staffing agency prides itself on being able to help companies understand what they need to make an educated decision about hiring a PHP developer. Unfortunately, not everyone knows how to find good developers – but our team can do it quickly.
We have helped many clients find PHP programmers worldwide through advanced searching techniques and an extensive database of reputable professionals at the top of their fields.
If you're still wondering whether or not outsourcing development is right for your business, give us a call or shoot us an email. We'll listen attentively and answer any questions that come our way to get precisely what you want and nothing less. In the world of PHP development, an ounce of preparation is worth a pound of cure – which makes it very essential to find a developer who meets your specifications before going through any hassle along the way.
It might be challenging to find a PHP programmer, but WeAssemble can make it easier! Let us know how we can help by giving us a call today.
How to find the right software developer for you 
– it's time to hire the best software developer! At WeAssemble, we have been able to help companies large and small find PHP developers who are best suited for their needs – no matter what they may be! Don't believe us? Many professionals work in PHP development, including back-end programmers, front-end developers, full-stack developers, mobile app developers, application developers, system architects, and much more!
We can help you find any PHP developer regardless of their specialty because our staffing agency has access to a vast selection of talented professionals from around the world. Our goal is client satisfaction, so if you're still wondering what benefits there may be in hiring a professional, give us a call! We'll describe each step of the process so you know exactly what (and whom) to expect. PHP development is an essential part of any company's IT strategy, making it crucial for them to find skilled developers who can get the job done right – but don't worry; our experts will help to make the process simple and stress-free!
Finding good PHP programmers isn't always easy 
– that's why we're here to assist you! At WeAssemble, we specializes in helping companies find PHP developers worldwide with ease. WeAssemble has an excellent track record of helping businesses, large and small, achieve their goals quickly and efficiently – regardless of their requirements. Every business has its own requirements, so there's no reason to settle for anything less than the best. If you're still wondering what makes our agency superior and stand out from the crowd, Call us today, and we are happy to answer all of your questions!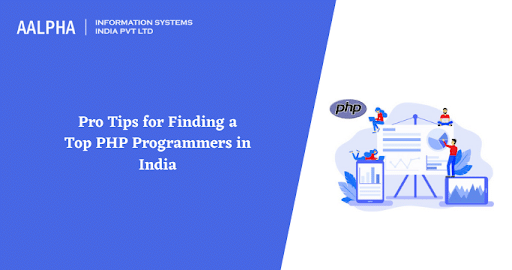 Our staffing team has been able to place PHP programmers with some of the world's biggest companies, including IBM, Dell, HP, Xerox, eBay, and more – so we're confident in our abilities to find you exactly what you need. Whether your company needs one dedicated PHP developer or an entire team, then we can help! It doesn't matter if they prefer talent from Eastern Europe or Asia; we can connect you with any PHP programmer regardless of their location because our firm has access to the largest network of top technology professionals worldwide.
For example, if your company is looking for a PHP developer with expertise in CMS (Content Management Systems), CRM (Customer Relationship Management), or integration methodologies like SOAP/REST APIs, then our agency can help! Our goal is always to find you exactly what you need as quickly as possible, so don't delay and contact us today!
Conclusion
If you require help with your PHP web development, reach out to us. We are the best at PHP web Development and can work on any project, no matter how big or small! So, reach to us today for more information about how we can help you create a fabulous website that will generate leads and revenue for your business – all while working within your budget requirements.